Invited Speakers in alphabetical order: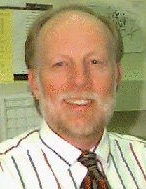 Dr. Albert Jones, Scientific Advisor, National Institute of Standards and Technology
Paper Title: Smart Manufacturing: Yesterday, Today, and Tomorrow
Abstract:
In this presentation, we give a simple definition of smart and argue that manufacturing has always been smart. We then trace the evolution and the characteristics of smart manufacturing from its beginning a few thousand years ago to its current and likely future states. We also discuss some of the key features of that future and some of research questions that must be addressed before that future becomes a reality
Biography:
Dr. Albert Jones has spent close to thirty years at the National Institute of Standards and Technology (NIST). Currently, he is the Scientific Advisor for the Systems Integration Division in the Engineering Lab. Before this, he managed the Enterprise Systems Group for more than ten years. The Group focused on supply chain integration, management, and logistics. Prior to that, he was Deputy Director of the Automated Manufacturing Research Facility at NIST. Dr. Jones has published more than two dozen journal papers and fifty conference papers. He is on the Engineering Advisory Boards at Morgan State University and Loyola University. Before coming to NIST, he held faculty positions at Loyola University and Johns Hopkins University.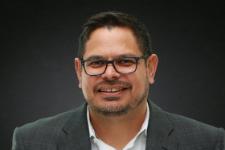 Adrian Kumar
Paper Title: Super-Fast Fulfillment
‌Abstract:
In today's warehouse operations, lightning-fast fulfillment is king. The surge in e-commerce and omni-channel is mandating all companies to pick, pack and ship faster than ever before. But without the right methodologies, tools or staff to support this new norm, warehouse operators are struggling to keep clients, customers and their bottom-lines happy. With emerging robotic picking techniques, warehouses are doing more with less, powering the next generation of warehouses. In this session you'll learn about the various picking techniques innovative warehouses are using, when to use a particular application, case studies and the ROI from these new picking methods.
Biography:
Adrian Kumar is a Supply Chain executive who leads a team of 50+ engineers working over 500 projects a year worth over $10 billion in potential contract spend. Adrian consults with fortune 500 companies across all industries to design their fulfillment and distribution strategies. Solutions include conventional & automated warehouses, often having upward of 1000+ FTE's with over 1M ft2 of warehouse space. Adrian is also responsible for DHL's global facility design practice, training DHL's global community of 300+ solutions designers.
Recently Adrian has been a leader in the roll out of next generation technologies such as: robotics and advanced analytics and optimization techniques. With several patent pending algorithms, Adrian and team have shown companies new ways of working smarter and helping companies meet challenges driven by rising customer expectations.
A perennial presenter at many of the industries' largest conferences, Adrian has landed media coverage around the world, including the Wall Street Journal, Bloomberg News and various industry publications. Adrian has a Masters in Industrial Engineering from the University of Toronto and teaches part time at Ohio State University.
Professor Oliver Riedel
Paper Title: Trends Towards Engineering and Manufacturing Excellence
Abstract:
Many buzzwords and abbreviations are on everyone's lips these days: AI, ASE, CPS, AMP - Artificial Intelligence, Data Analytics, Advanced Systems Engineering, Digital Twins, Additive Manufacturing and many more. These topics are all important and interesting. But what effects do these topics have on manufacturing and industrial engineering, and where do they stand today? In this keynote we would like to highlight the state of the art in research and industrial applications. And not to forget: Humans are at the centre of all these efforts and the effects on the global economy should also be taken into account.
Biography:
Prof. Oliver Riedel has been investigating the fundamentals and the practical application of virtual protection methods in product development and production for more than 25 years. He studied engineering cybernetics at the University of Stuttgart, where he also did his doctoral studies in the Faculty of Design and Production Technology. He subsequently headed numerous projects to introduce virtual methods in major international automotive companies and in the energy sector. After working at Fraunhofer IAO, he took on management positions at CENIT AG Systemhaus and Silicon Graphics Inc. in the area of professional services for virtual product development. He subsequently joined AUDI AG, where he was responsible for process integration and for information management in the product process before moving on to the Volkswagen Group in 2010 as director of information technology and product process integration. In 2012, he assumed responsibility for managing the planning processes and coordinating production-related IT at AUDI AG. Prof. Riedel has been Head of the Institute for Control Engineering of Machine Tools and Manufacturing Units (ISW) at the University of Stuttgart and holder of the IT for Production chair since November 2016. At the same time, he returned to Fraunhofer IAO as a member of the steering committee. He has now been appointed to the institute's management team.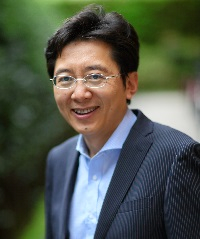 Dr. Yong Yin, Professor, Graduate School of Business Doshisha University, Japan
Paper Title: Seru Production: A Potential Production System for Industry 4.0
Abstract:
This talk discusses the potential applications of seru and lean production principles for Industry 4.0. The remarkable capabilities of responsiveness, reconfigurability, and sustainability of seru production are introduced. We present production systems with a focus on the relationships between product supply and customer demand in the context of Industry 2.0-4.0. One driver of production evolution is changes in customer demand over time, which is categorised into several dimensions. Major production systems - flow line, Toyota production system (TPS), job shop, cell flexible manufacturing system and seru - have been developed and applied to supplies to match different demand dimensions over time. Comparisons between seru with TPS and cell are given. The possibilities of a future smart factory equipped with internet of things (IoT) are discussed. The demand dimensions of Industy 4.0, the product architecture change in the automobile industry (e.g., from integral to modular), and the impact of 3D printing are elaborated. The research opportunities of seru production in the context of Industry 4.0 are presented.
Biography:
Yong Yin is a professor of Graduate School of Business, Doshisha University, Japan. His research area is production systems - especially production systems under a volatile environment. He acts as Editor in Chief and Editor Board of several academic journals. His papers published in journals such as European Journal of Operational Research, International Journal of Production Economics, International Journal of Production Research, Journal of Operations Management, OMEGA, and others.