Invited Speakers in alphabetical order:
Emily Jerger, Project Engineer
MxD, the Digital Manufacturing Institute
Presentation Title: From Pilot to Production
Abstract:
While manufacturers are beginning to see the advantages of digital transformation, many are now confronted with the challenges of transitioning technology from lab- or testbed-scale pilots into production environments. Small- and Medium-Sized Manufacturers (SMMs) face some of the largest gaps in digital adoption due to lack of understanding and limited resources for internal R&D and systems engineering needed for technology deployment. Through the exploration of real use cases, we will discover guiding principles for setting up pilots for successful transition and deployment by industry.
Biography:

Emily Jerger is a Project Engineer at MxD, the Digital Manufacturing Institute. In this role, Emily has provided technical and programmatic management for MxD's research and development project teams focusing in digital manufacturing thrust areas of supply chain, cybersecurity, design, and the future factory. Prior to joining MxD in September 2018, Emily was a Project Manager and Engineer at Sciaky, Inc., where she gained expertise on machine design-build and R&D for electron beam welding and additive manufacturing. She previously worked as a STEM educator at the Museum of Science and Industry. Emily has a B.S. in Engineering from Harvey Mudd College.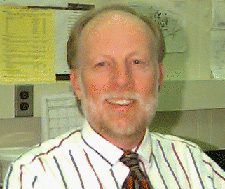 Dr. Albert Jones, Scientific Advisor, National Institute of Standards and Technology
Presentation Title: Smart Manufacturing: Yesterday, Today, and Tomorrow
Abstract:
In this presentation, we give a simple definition of smart and argue that manufacturing has always been smart. We then trace the evolution and the characteristics of smart manufacturing from its beginning a few thousand years ago to its current and likely future states. We also discuss some of the key features of that future and some of research questions that must be addressed before that future becomes a reality
Biography:
Dr. Albert Jones has spent close to thirty years at the National Institute of Standards and Technology (NIST). Currently, he is the Scientific Advisor for the Systems Integration Division in the Engineering Lab. Before this, he managed the Enterprise Systems Group for more than ten years. The Group focused on supply chain integration, management, and logistics. Prior to that, he was Deputy Director of the Automated Manufacturing Research Facility at NIST. Dr. Jones has published more than two dozen journal papers and fifty conference papers. He is on the Engineering Advisory Boards at Morgan State University and Loyola University. Before coming to NIST, he held faculty positions at Loyola University and Johns Hopkins University.
Don A. Kinard, PhD, Sr. Fellow, Production Operations, Lockheed Martin Aeronautics
Presentation Title: The Future of the Digital Thread
Abstract:
The digital thread, defined as the creation, use, and reuse of engineering data by downstream functions has allowed for dramatically improved initial engineering and manufacturing quality, factory automation, consumption of the 3D models directly by the mechanics, and direct as-built to as-designed validation through the use of non-contact metrology. Digital technology is now expanding into the data realm where large IT system integration, data automation, and analytics have initiated the next industrial revolution, Industry 4.0, the revolution of data.
Biography:
Dr. Don Kinard is a Senior Fellow for Lockheed Martin Aeronautics Production Operations and has been with LM for 34 years. Prior to his current assignment he was Director of F-35 Production Engineering responsible for Joint Strike Fighter Tooling, Planning, Manufacturing Engineering, and Aircraft Systems Testing. Before joining F-35 in 2004 Dr. Kinard held various positions in both Engineering and Manufacturing during his 18 years on the F-22
Don is also the lead for the LM Corporate Fellow's Manufacturing Team whose objective is to develop and share engineering, manufacturing, and sustainment technologies throughout all of the LM business units. His technical interests include materials and structures, digital thread integration, Industry 4.0, manufacturing technology, manufacturing system design, and production management. In 2018 Dr. Kinard was named as one of the Smart Industries 50 leaders in digital transformation honoring individuals across industry who are making a difference in their organizations' pursuit and embrace of digital transformation.
Dr. Kinard earned a bachelor's degree in Chemistry from Trinity University in San Antonio, TX and a PhD in Physical (Polymer) Chemistry from Texas A&M University.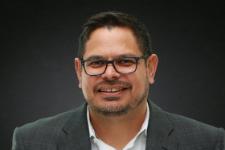 Adrian Kumar, DHL
Presentation Title: Super-Fast Fulfillment
‌Abstract:
In today's warehouse operations, lightning-fast fulfillment is king. The surge in e-commerce and omni-channel is mandating all companies to pick, pack and ship faster than ever before. But without the right methodologies, tools or staff to support this new norm, warehouse operators are struggling to keep clients, customers and their bottom-lines happy. With emerging robotic picking techniques, warehouses are doing more with less, powering the next generation of warehouses. In this session you'll learn about the various picking techniques innovative warehouses are using, when to use a particular application, case studies and the ROI from these new picking methods.
Biography:
Adrian Kumar is a Supply Chain executive who leads a team of 50+ engineers working over 500 projects a year worth over $10 billion in potential contract spend. Adrian consults with fortune 500 companies across all industries to design their fulfillment and distribution strategies. Solutions include conventional & automated warehouses, often having upward of 1000+ FTE's with over 1M ft2 of warehouse space. Adrian is also responsible for DHL's global facility design practice, training DHL's global community of 300+ solutions designers.
Recently Adrian has been a leader in the roll out of next generation technologies such as: robotics and advanced analytics and optimization techniques. With several patent pending algorithms, Adrian and team have shown companies new ways of working smarter and helping companies meet challenges driven by rising customer expectations.
A perennial presenter at many of the industries' largest conferences, Adrian has landed media coverage around the world, including the Wall Street Journal, Bloomberg News and various industry publications. Adrian has a Masters in Industrial Engineering from the University of Toronto and teaches part time at Ohio State University.
Professor Oliver Riedel, Fraunhofer IAO
Presentation Title: Trends Towards Engineering and Manufacturing Excellence
Abstract:
Many buzzwords and abbreviations are on everyone's lips these days: AI, ASE, CPS, AMP - Artificial Intelligence, Data Analytics, Advanced Systems Engineering, Digital Twins, Additive Manufacturing and many more. These topics are all important and interesting. But what effects do these topics have on manufacturing and industrial engineering, and where do they stand today? In this keynote we would like to highlight the state of the art in research and industrial applications. And not to forget: Humans are at the centre of all these efforts and the effects on the global economy should also be taken into account.
Biography:
Prof. Oliver Riedel has been investigating the fundamentals and the practical application of virtual protection methods in product development and production for more than 25 years. He studied engineering cybernetics at the University of Stuttgart, where he also did his doctoral studies in the Faculty of Design and Production Technology. He subsequently headed numerous projects to introduce virtual methods in major international automotive companies and in the energy sector. After working at Fraunhofer IAO, he took on management positions at CENIT AG Systemhaus and Silicon Graphics Inc. in the area of professional services for virtual product development. He subsequently joined AUDI AG, where he was responsible for process integration and for information management in the product process before moving on to the Volkswagen Group in 2010 as director of information technology and product process integration. In 2012, he assumed responsibility for managing the planning processes and coordinating production-related IT at AUDI AG. Prof. Riedel has been Head of the Institute for Control Engineering of Machine Tools and Manufacturing Units (ISW) at the University of Stuttgart and holder of the IT for Production chair since November 2016. At the same time, he returned to Fraunhofer IAO as a member of the steering committee. He has now been appointed to the institute's management team.
Anthony Schiml, Production Prog. Sr. Manager F-35 Wing, Lockheed Martin Aeronautics
Presentation Title: The Future of the Digital Thread
Abstract:
The digital thread, defined as the creation, use, and reuse of engineering data by downstream functions has allowed for dramatically improved initial engineering and manufacturing quality, factory automation, consumption of the 3D models directly by the mechanics, and direct as-built to as-designed validation through the use of non-contact metrology. Digital technology is now expanding into the data realm where large IT system integration, data automation, and analytics have initiated the next industrial revolution, Industry 4.0, the revolution of data.
Biography:
Anthony (Tony) Schiml, is the Production Program Sr. Manager for F-35 Wing, leading the Production Program Office where he collaborates across all Lines of Business at Lockheed Martin Aeronautics. In this role, Tony works to provide resources through deployment and insourcing of tasks to meet Program milestones and schedule commitments to help the F35 enterprise gain efficiencies to support quality execution and exceed customer expectations. In addition, Tony develops the strategic plans and initiatives to further reduce cost and span as well as improve quality for the multisite Wing production team.
His business acumen is characterized by his management of over $2B of labor and material across multiple production contracts, in addition to the critical role he played for the Build Team with the Earned Value Management System (EVMS) recertification for Aeronautics. He led the strategic implementation of the Manufacturing EVMS for performance management as well as the root cause analysis and corrective action.
Beyond a career in aerospace, Mr. Schiml chairs the Industrial Advisory Board for the Department of Engineering Technology and Management at Ohio University. In this role, Tony works to review the current curriculum for workplace relevance, facilitates the annual board meeting and assists the department chair with industrial relations as well as furthering the impact the department has across multiple industries.
Tony is active with his family as well as his community. Mr. Schiml currently volunteers to coach middle school volleyball and baseball for his daughters' school and serves as the Director of Operations for his Churches annual Casino Night, the fundraiser has raised over $400k during his involvement to support multiple scholarships and community outreach programs offered by the parish.
Prior to his current roles and responsibilities, Tony was a starting pitcher for Ohio University where he was recognized as the first Mid-American Conference Pitcher of the Year in school history. He would go on to sign a professional contract with the Boston Red Sox and spent 4 years in professional baseball. To this day, he continues to share his passion for baseball through individual instruction and coaching.
Mr. Schiml attended Ohio University where he earned a Bachelor of Science in Industrial Technology and the University of Dallas earning a master's in business administration. Tony is also a credentialed Project Management Professional from the Project Management Institute.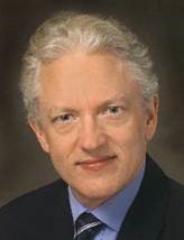 Barry Smith, Distinguished Professor, Department of Philosophy
The State University of New York-Buffalo
Presentation Title: What is a Cyber-Physical System?
Abstract:
What on earth is a philosopher doing at a meeting like this? To illustrate, I will describe the work I have been doing in the life sciences, and in the defense and intelligence world, helping people glue their data and machines together. One key ingredient is to build good definitions (good for people, good for machines). Examples: How to define system? Or engineered system? Or cyberphysical system? And then what, finally, are the Implications for the manufacturing industry?
Biography:
Barry Smith is a prominent contributor to both theoretical and applied research in ontology. He is SUNY Distinguished Professor of Philosophy in the University at Buffalo, with joint appointments in the Departments of Biomedical Informatics, Neurology, and Computer Science and Engineering. He is also Director of the National Center for Ontological Research.
Smith is the author of some 300 peer-reviewed publications on ontology and related topics, with over 29,500 citations. His research has been funded by the National Institutes of Health, the US, Swiss and Austrian National Science Foundations, the Volkswagen Foundation, the European Union, and the US Department of Defense. He received the $2.7 million Wolfgang Paul Award of the Alexander von Humboldt Foundation in 2002. In 2011 he was awarded the first Paolo Bozzi Prize in Ontology and in 2013 he was elected Fellow of the American College of Medical Informatics (FACMI). Since 2000 he has served as consultant to Hernando de Soto, Director of the Institute for Liberty and Democracy in Peru, on projects relating to the advancement of property and business rights among the poor in developing countries.
Smith's pioneering work on the science of ontology led to the establishment of Basic Formal Ontology (BFO), now the most commonly adopted upper-level ontology development framework. It also led to the formation of the OBO (Open Biomedical Ontologies) Foundry, a suite of interoperable ontology modules designed to support information-driven research in biology and biomedicine. The methodology underlying BFO and the OBO Foundry is now being applied in a range of different domains, including military intelligence, defense logistics, and industrial engineering.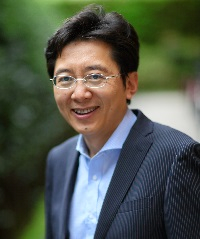 Dr. Yong Yin, Professor, Graduate School of Business Doshisha University, Japan
Presentation Title: Seru Production: A Potential Production System for Industry 4.0
Abstract:
This talk discusses the potential applications of seru and lean production principles for Industry 4.0. The remarkable capabilities of responsiveness, reconfigurability, and sustainability of seru production are introduced. We present production systems with a focus on the relationships between product supply and customer demand in the context of Industry 2.0-4.0. One driver of production evolution is changes in customer demand over time, which is categorised into several dimensions. Major production systems - flow line, Toyota production system (TPS), job shop, cell flexible manufacturing system and seru - have been developed and applied to supplies to match different demand dimensions over time. Comparisons between seru with TPS and cell are given. The possibilities of a future smart factory equipped with internet of things (IoT) are discussed. The demand dimensions of Industy 4.0, the product architecture change in the automobile industry (e.g., from integral to modular), and the impact of 3D printing are elaborated. The research opportunities of seru production in the context of Industry 4.0 are presented.
Biography:
Yong Yin is a professor of Graduate School of Business, Doshisha University, Japan. His research area is production systems - especially production systems under a volatile environment. He acts as Editor in Chief and Editor Board of several academic journals. His papers published in journals such as European Journal of Operational Research, International Journal of Production Economics, International Journal of Production Research, Journal of Operations Management, OMEGA, and others.