Hotel Venue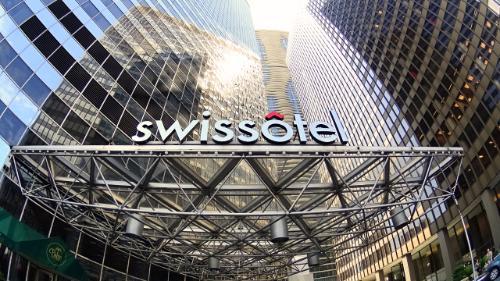 All activities of the conference will be held at
323 E. Wacker Drive
Chicago, Illinois 60611
Phone: (312) 565-0565 | Fax: (312) 268-8252
Toll Free: (888) 637-9477
www.swissotel.com
Room Reservations‌

‌



Reserve your sleeping room now – deadline 07/10/2019:
Single/Double: $229.00
(addn'l $30/pp over two)
Online Reservation - ICPR25 Rate
Online Reservation - ICPR25 Government Per Diem
A small block of rooms are set aside at the current U.S. government per diem and available on first-come basis. An official/current government ID is required to receive this rate.
If you prefer to make reservations in person, or have questions, please contact hotel directly.
Swissôtel Chicago
323 E. Wacker Drive
Chicago, Illinois 60611
Phone: (312) 565-0565 | Fax: (312) 268-8252
Toll Free: (888) 637-9477
www.swissotel.com
Reservations: 888-737-9477
Global Reservations: 800-441-1414
(Must reference "25th ICPR Conference" to receive conference rates)
All activities of ICPR25 are conveniently held within the Swissôtel Chicago facility. This venue is an award winning, four-diamond luxury hotel. It is ideally situated at the confluence of the Chicago River and Lake Michigan and just steps away from exclusive shopping on the famous Magnificent Mile. It boosts fabulous wrap-around views from Navy Pier to Millennium Park and offers an exclusive setting within downtown Chicago.
Room Block Deadline - Wednesday, July 10, 2019:
This block of sleeping rooms has been set aside for conference participants. Be sure to make your reservations before this deadline to ensure conference rate throughout your stay. Rates do fluctuate daily – note the Chicago White Sox (major league baseball) are in town. Early registration is recommended.
Travel Information



O'Hare International Airport (http://www.airport-ohare.com)
17 miles from downtown

Midway International Airport (http://chicago-mdw.worldairportguides.com)
10 miles from downtown
Ground Transportation
Shared Shuttles, Taxi and Rental Cars available from both O'Hare and Midway Airports
Chicago Transit Authority "L" Trains (http://www.transitchicago.com)